As the year has begun, here in DC there's plenty to talk about with Trump in office (but I won't get into that) and this winter's weather has been consistently inconsistent.  As I look at the snow outside, it was only a week ago it was 75 degrees out--and we've had several warm days followed by cold temperature drops of 30 or more degrees.  I am well though and happy to be writing you all on a few things going on in my music life. 
St Patrick's Day Shows This Weekend 
I've played St Patrick's Day several years in a row now and am dusting off my Irish tunes for a weekend of fun, green beer, and the regretful aftermath (for some) I'm sure.  Just as the day is an annual tradition, as are my gigs which I've been at for quite a while each year.  Here's the low down: 
FRIDAY March 17th 
O'Sullivan's Herndon, VA | 1045am-245pm 
McGinty's Silver Spring, MD | 6pm-Close w/Dan Fisk, Holly Montgomery & FarAway 
SATURDAY March 18th 
Daniel O'Connells Alexandria, VA | 930pm-1am (as FarAway Trio) 
SUNDAY March 19th 
Vanish Brewery Leesburg, VA | 1-4pm (as FarAway duo) 
What You May Have Missed 

Back in January I had a couple very cool gigs.  Now to explain the first one I've played in many different places--well known stages to grocery stores.  But I had not played in an elevator.  A Marriott Hotel in the city contacted me to play for guests at their hotel over inauguration and I took them up on it.  And to be honest, while I had no idea what to expect, I had an incredibly fun time.  People's reactions ranged from surprise to outright delight when they got on the elevator.  And given the tension in the air, even when I had Trump supporters and Trump protesters on the elevator at the same time everyone got along!  It gave me some hope.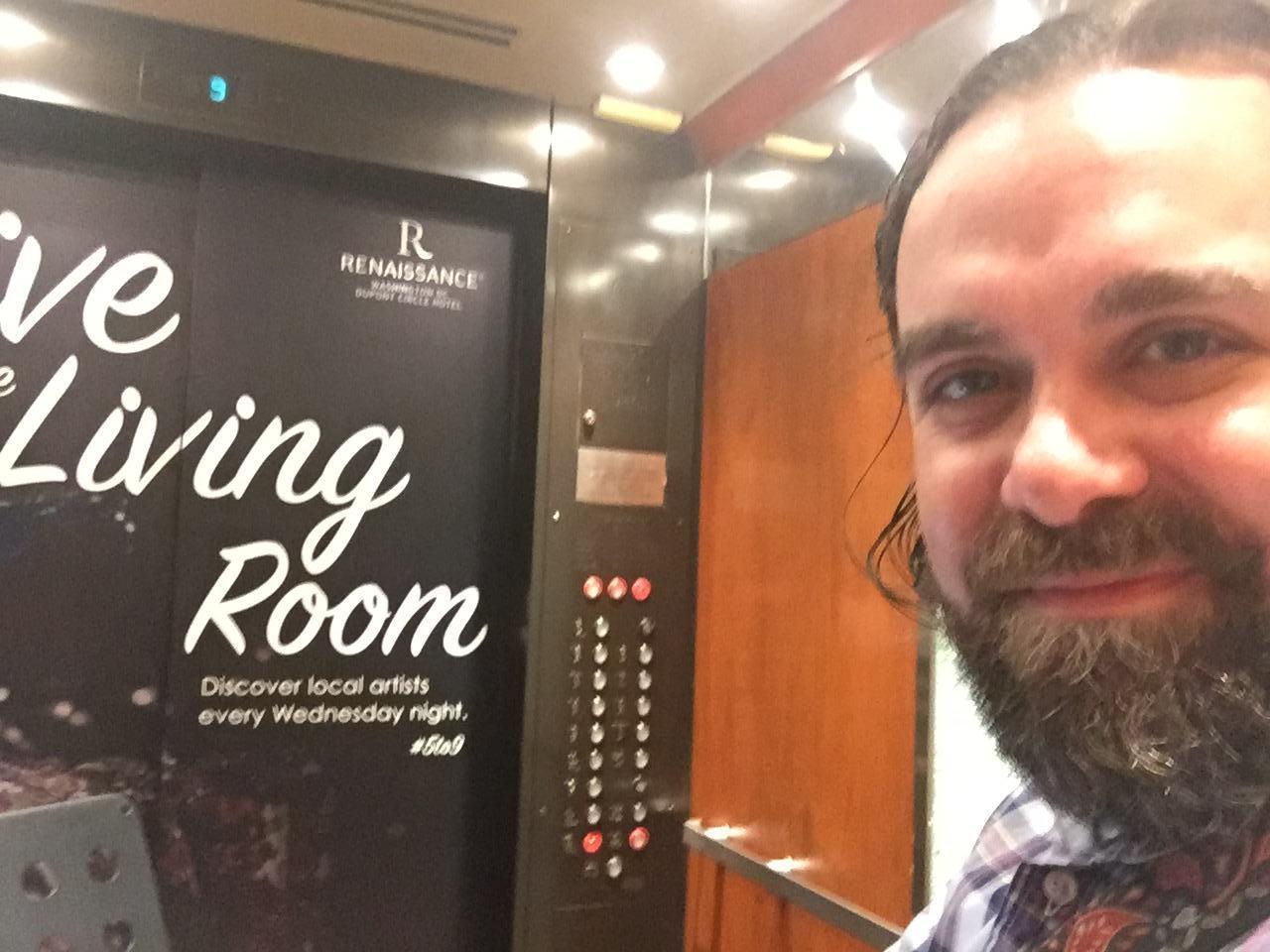 The other show I was honored to be a part of was a Bruce Springsteen Tribute show at Jammin Java as part of my good friend Dan Fisk's Painting the Music series (this is where a song is painted live on stage for each musician playing).  If you didn't know, Springsteen is one of my all-time favorites in music and I grew up in the same area he did in New Jersey.  I was joined on the stage with Dan Fisk and Dave Mallen and had a blast hearing ilyAimy, Ted Garber and Andrew Tufano interpret a range of Bruce's songs.  For a quick recap of every artist that played check out this video and you can hear every song from my set with Dan and Dave on my YouTube page.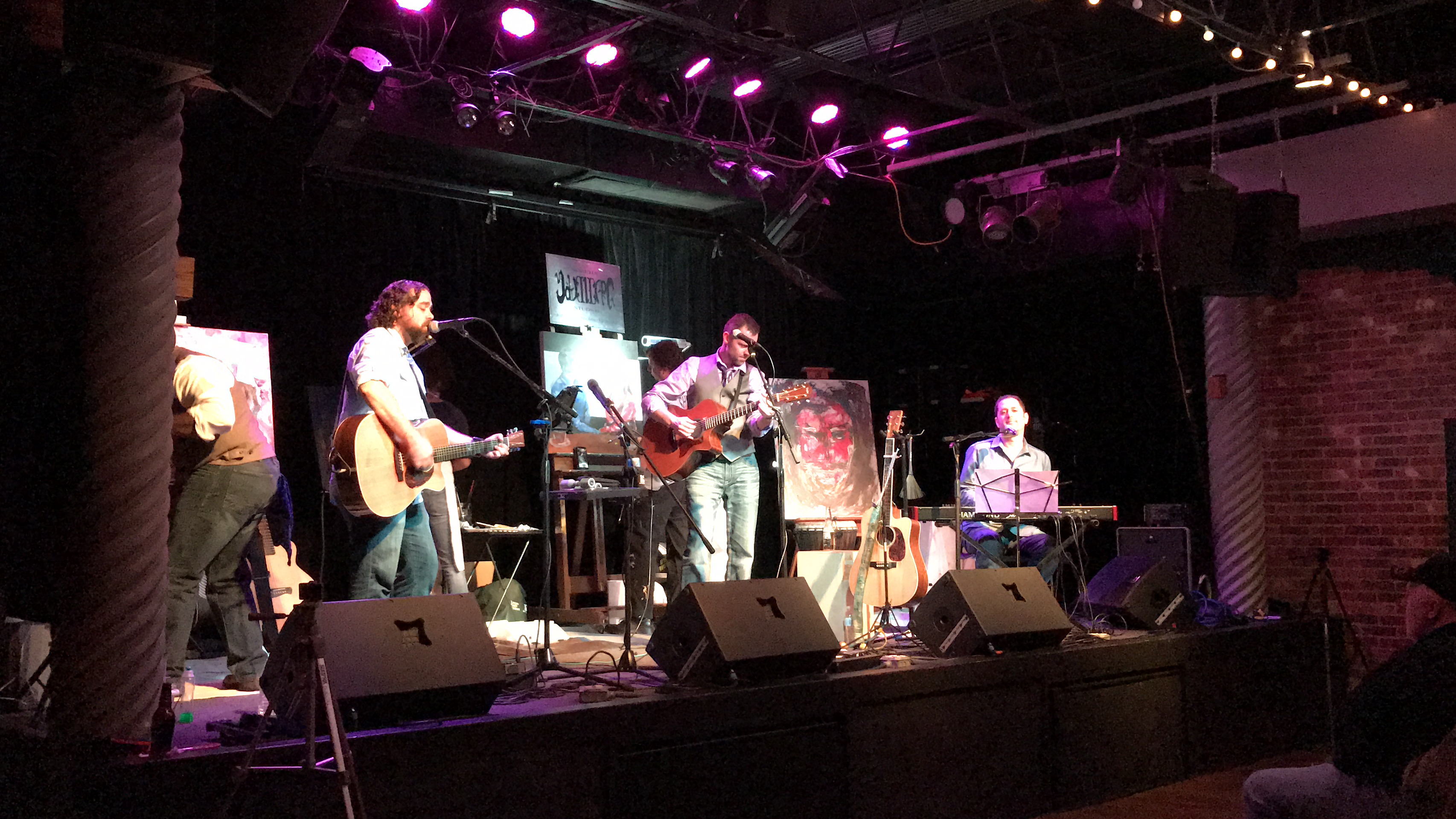 I hope to see you if not this weekend at a local spot near you.  You can always see my shows each week posted on my Facebook page and Twitter.  Thanks all for reading and supporting, next newsletter will be in June when I'm pretty sure no snow will be on the ground! 
Keep rockin', 
Brian