We're on day 4 of many of us being stuck in from a storm they called "Snowzilla" (or Jonas) here in the DC area.  Where I live we got around 20" of snow, but parts to the west got around 3 feet and are still not plowed out yet.  I've been through a few big snow storms here and every time it's the same: everything shuts down, you find out many people don't know how to drive in or shovel snow, and my gigs are canceled to go along with cabin fever I get from being in.  Luckily today I got out to my local bar and cross country skied. 
Snowzilla Photos 
Here's a few shots I took over the last 4 days of Snowzilla's craziness.  I have others up on my Flickr page.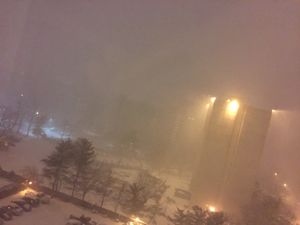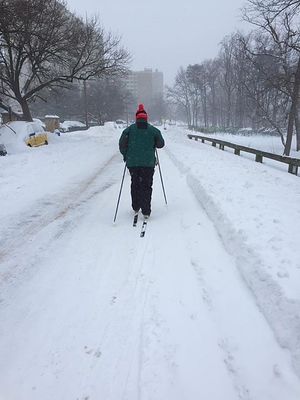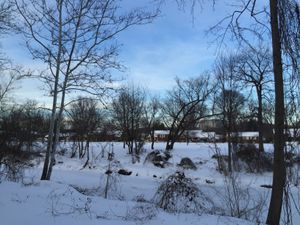 Northern Virginia Magazine Feature 
Just before Snowzilla hit, I had an article come out where I gave an interview of my music career and talked about being a musician in Northern Virginia where I reside.  Surprisingly enough, when they sent out the email my name was front and center in the subject line!  Pretty cool.  It was a fun interview to give and you can read the whole thing here.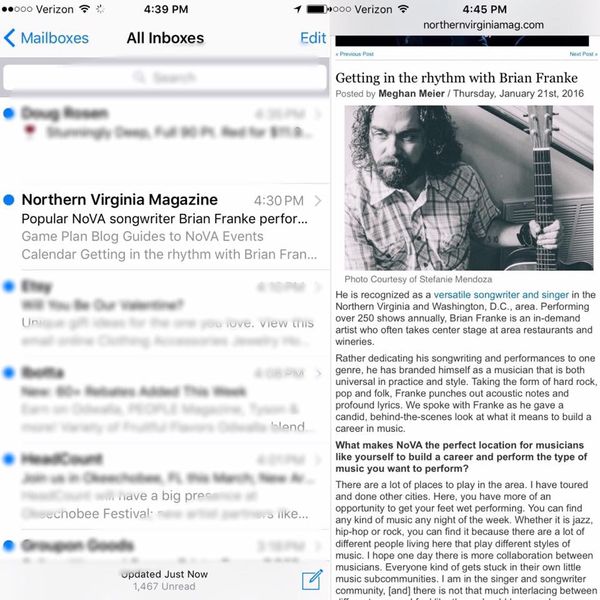 Ups and Downs to Start 2016 
I shouldn't forget to end here with a Happy New Year to you all!  It's been a long month for me.  I spent the first full week quite sick, came back, and Snowzilla canceled a few of my shows of late.  But this year I have some goals set for music that you'll read about on here and see on my website.  So stay tuned as I keep doing what I love going! 
Take it easy, 
Brian 
 
Upcoming Shows of Note: 
1/26 Dogfish Head Fairfax, VA 3-5pm (as FarAway) 
1/28 Dogwood Tavern Falls Church, VA 930pm-1230am 
1/29 World of Beer Arlington, VA 10pm-1am (as FarAway Trio) 
1/30 Ocelot Brewery Dulles, VA 3-6pm 
2/11 Paddy Barry's Irish Pub Tyson's Corner, VA 8-11pm 
2/20 Daniel O'Connells Alexandria, VA 10pm-1am (as FarAway Trio) 
2/27 Winery at Bull Run Centreville, VA 1-5pm