Finally it's officially starting to feel like fall and leaves are just starting to change over in the DC area.  Summer used to be my favorite season, but these days it's fall--my body just can't take the heat anymore.  It's been a few months since my last note and I hope you're doing great!  I've been playing my tail off around the area but also allowing myself a little bit of fun which I'll talk about below. 
Summer Trip to Thailand and Bali 
Since meeting my wife, Sara, I've caught the travel bug big time.  Not that I didn't enjoy traveling, but I never thought I could afford to go to some interesting and different places.  My wife is really good at finding deals and places that interest us both--so I always trust her judgement. 
This summer we went to Thailand and Bali.  It was my first time on that side of the world and I really took in the cultures, food, sites, and people as much as I could.  Our Thailand portion was a food based trip and I learned how to make some Thai dishes :)  Bali was a quick tour of the island where we did everything from climb a volcano up 7,000 feet to relaxing on beautiful beaches. 
I wrote about both trip extensively on my blog and you can take a look at all the pictures on my Flickr page.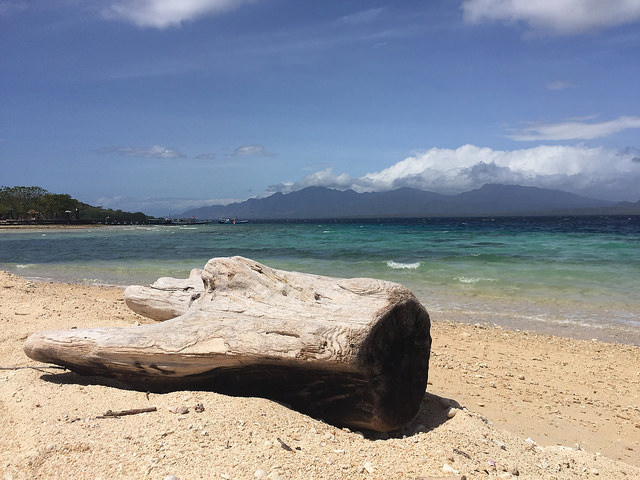 DC's Growing Music Trends 
I'll now turn to the local music scene and put out there what I've been seeing as some trends in it of late.  As a local musician, I've been very fortunate to have played and continually play lots and lots of different venues.  Of course, most are not exclusively music venues, and those that are I've also been lucky to play on occasion. 
Of late though, there has been a growing trend in many places either closing their doors or cutting music all together.  The main reason is money. 
Recently for example, Iota Club & Cafe, a staple in the music scene in Arlington had to close its doors after 23 years of business--mostly due to redevelopment in Clarendon and the high cost of doing business there. 
While this area has grown leaps and bounds since I've lived here in 2005, there are limits to how much you build in terms of restaurant and bars for the population.  Depending on where you live there are tons of options now: the city's revitalized neighborhoods, town centers in Virginia, wineries, breweries, and more.  People seem to go to what is trendy and new, leaving places who have done solid business consistently for decades behind. 
Unfortunately this seems to be a part of a cycle of late.  And the timing hasn't been favorable at times.  Places who's leases are up are often closing now with rents going up as high at $50K per month.  And I've even seen neighborhoods, like Cleveland Park, losing foot traffic and having more boarded up store fronts.  Then again new spots, like The Wharf in DC, are turning up bigger, better but more expensive places to go.  Again, it's about money and what is trendy.  However, one's wallet can only be stretched so far, so I'd expect more places to close in the next couple of years that are locally owned and been around for a long time. 
All of this is to say some of the local music scene is hurting as a result.  If you stop going to a place for a while, spend your money elsewhere, and wonder why it's closing or why the neighborhood isn't what it once was think about how you support local things.  New spots are coming along, but they are not focused on having local music at the moment or if they have music, they are getting big and popular acts to perform (like the 930 Club and Jammin Java's new venues).  Which is fine, but leaves the local flare in the dust. 
Upcoming Gigs this Fall 
It's around now when my outdoor shows start coming to an end, but I have plenty on the books.  Come by to any of these mentionable spots and always check my calendar for when I'm playing near you. 
Halloween Night at Crystal City Sports Pub 
October 31st, 8pm-midnight 
costume contest with prizes 
Farm Brew Live - NoVA's newest brewery with a stage 
November 10th, 3-7pm 
Thanksgiving Week 
Wednesday Sully's Pour House Herndon, VA 7-11pm 
Friday Auld Shebeen Fairfax, VA 10pm-1am 
Saturday Gentle Harvest Marshall, VA 6-8pm & Barley Mac Arlington, VA 11pm-130am 
December Noteworthy 
12/2 French Hound Leesburg, VA 830-1130pm 
12/3 Vanish Brewery Lucketts, VA 1-4pm (FarAway Duo) 
12/14 William Jeffrey's Tavern Arlington, VA 930pm-1230am 
12/17 Winery at Bull Run Centreville, VA 1-5pm 
12/23 Ornery Brewery Woodbridge, VA 8-11pm 
12/29 Old Ox Brewery Ashburn, VA 7-10pm 
12/31 Brickhaus Arlington, VA 10pm-1am (FarAway Duo) 
Be well and enjoy the fall season! 
- Brian